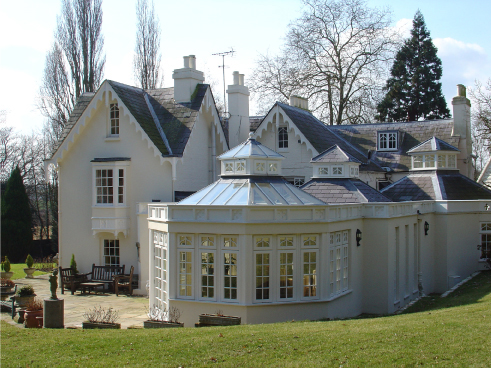 Manor House
| Hertfordshire
This splendid grade II listed building was extended to provide a new family room and conservatory.
The two new elements 'open' the house into the garden and repeat the glass lantern form of the kitchen roof light in a wholly sympathetic design.
Of particular note is the fine detailing and lead sheet work to the new roofs.
©Copyright Kirby Cove Architects 2009. Site by
Archipelago
.