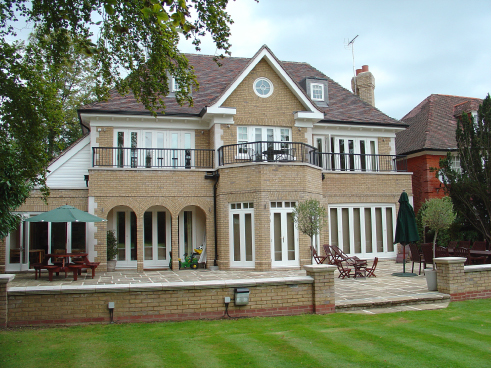 Oakleigh Park
| North London
Completed in 2007, this large family house in North London was undertaken for a private client.
The classical design includes a grand stairway and particular attention to provide a fine entrance portico and hard landscaping scheme.
Accommodation includes for six bedrooms and extensive upper floor balcony and terraced areas.
ęCopyright Kirby Cove Architects 2009. Site by
Archipelago
.